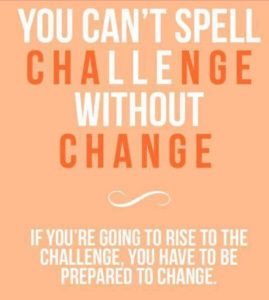 MERCEDAS TAAFFE-COOPER
PSYCHOLOGIST
Masters Clinical Psychology (UTAS); BSc Psychology; BSc Sports and Exercise Science; Diploma Psychotherapy and Counselling (National University of Ireland); Reality Therapy Certification.
Mercedas is a Psychologist with a background in Sports and Exercise. She specialises in Emotional Regulation and Performance Psychology. Mercedas has her own private practise in Mount Barker (Mon, Thurs & Fri) and works two days a week (Tues & Wed) with Fleurieu Psychology Services at their Hallet Cove location. Mercedas is the founder/owner of CounterPunch Pty Ltd. CounterPunch is a program she has developed that uses physical exercise as a medium for emotional regulation. She specialises in Life skills, Anger management, Anxiety, Stress management and Well-being. Merc has also worked extensively with athletes at all levels of performance. She has coached and participated herself at an elite level in both Boxing and Martial Arts.
Merc worked extensively as a school counsellor and as a workplace manager in Ireland before coming to Australia in 2006. She completed her Masters in Clinical Psychology at the University of Tasmania and worked in the Northern Territory for six years. While working with the NT department of Health she worked as a Child and Adolescent Mental Health Psychologist and piloted and ran her CounterPunch Program. Since coming to SA she has worked with Headspace Murray Bridge, works in private practise and runs CounterPunch Facilitator workshops for adults who work with youth including Teachers, Health workers, Coaches and Parents.
WORKING TOGETHER
The goal of our time together is to challenge our thinking and change our "Doing". While we welcome a discussion of the history of your problem our focus will be on present circumstances and finding helpful ways to respond to them. It is likely that we will invite you to undertake some tasks between sessions. It will be important for you to attempt these to produce an effective outcome.
'After 3 years with anxiety and depression, it's fantastic that I have found Mercedas and CounterPunch. Merc has helped me to overcome my daily struggles both physically and mentally. It has really turned my life around. I highly recommend CounterPunch Psychology for both adults and teens alike "
Renee (Former Client)
LOCATION 10 Wilson Court, Mount Barker.
EMAIL Merc@counterpunch.com.au
MEDICARE
Under the Better Access for Mental Health Scheme, up to 10 visits per year receive a Medicare rebate where there is a valid Mental Health Care Plan and GP referral in place. The policy of CounterPunch Psychology Services is to charge a $90 Gap for clients who do not hold a concession card. Concession Card Holders will be Bulk Billed.
PRIVATELY PAYING CLIENTS
For privately paying clients who are not covered by Medicare, our fee is $180 per hour, some of which can usually be claimed back if you have private health cover. It would be wise to confer with your fund prior to your visit.
KEEPING APPOINTMENTS
We appreciate that circumstances may require appointments to be rescheduled. It is important to give us as much notice as possible so that we offer available appointments to other clients who are seeking a consultation. CounterPunch Psychology Services reserves the right to charge clients a $50 non-attendance fee where appointments are missed without 24 hours' notice. This fee will be the responsibility of the client and not other paying parties.
PLEASE NOTE:   We encourage clients to book appointments ahead to be able to attend on a regular basis, however, if any appointment is not attended and we are not advised of the non-attendance in advance, ALL future appointments made will be cancelled.