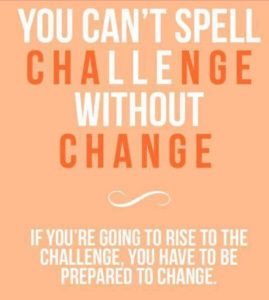 MERCEDAS TAAFFE-COOPER
PSYCHOLOGIST
Masters Clinical Psychology (UTAS); BSc Psychology; BSc Sports and Exercise Science; Diploma Psychotherapy and Counselling (National University of Ireland); Reality Therapy Certification.
Mercedas is a Psychologist with a background in Sports and Exercise. She specialises in Emotional Regulation and Performance Psychology. Mercedas has her own private practise in Mount Barker (Mon, Thurs & Fri) and works two days a week (Tues & Wed) with Fleurieu Psychology Services at their Hallet Cove location. Mercedas is the founder/owner of CounterPunch Pty Ltd. CounterPunch is a program she has developed that uses physical exercise as a medium for emotional regulation. She specialises in Life skills, Anger management, Anxiety, Stress management and Well-being. Merc has also worked extensively with athletes at all levels of performance. She has coached and participated herself at an elite level in both Boxing and Martial Arts.
Merc worked extensively as a school counsellor and as a workplace manager in Ireland before coming to Australia in 2006. She completed her Masters in Clinical Psychology at the University of Tasmania and worked in the Northern Territory for six years. While working with the NT department of Health she worked as a Child and Adolescent Mental Health Psychologist and piloted and ran her CounterPunch Program. Since coming to SA she has worked with Headspace Murray Bridge, works in private practise and runs CounterPunch Facilitator workshops for adults who work with youth including Teachers, Health workers, Coaches and Parents.
CounterPunch Psychology Services Mt Barker
CounterPunch offers a range of services.
Private one to one consultations for adults and teenagers (10 to 19yrs)
CounterPunch facilitator training for Sports coaches and Parents who wish to Connect, Relate and Communicate more effectively with youth. Facilitator training certifies graduates to use the CounterPunch training method.
Presentations for Sporting Organisations and Parents.
Private one to one Consultations for Adults and Teenagers (10 to 19yrs)
Who is it for? Mercedas specialises in clients who are struggling to regulate their emotions, Struggling with stress, anxiety and low mood; Have difficulty managing their anger and anxiety, Lacking confidence, Low self-esteem and are feeling disconnected or just looking for direction in life.
How is it different? CounterPunch Psychology is unique in that it uses physical activity as a medium of therapeutic intervention combined with a Reality Therapy / Choice Theory and Performance Psychology framework.
Initially, clients participate in individual sessions and can opt to transition into a group program that provides support on an ongoing basis. Mercedas also offers bulk-billing as part payment.
How do I refer clients? Clients can be referred by contacting Mercedas directly. Email merc@counterpunch.com.au; https://facebook.com/CounterPunchLife/; Mob 0411533004
If bulk-billing a GP referral letter is required.
Practise Location: 10 Wilson Court Mount Barker SA 5251
Working Together
The goal of our time together is to challenge our thinking and change our "Doing". While we welcome a discussion of the history of your problem, our focus will be on present circumstances and finding helpful ways to respond to them. We will likely invite you to undertake some tasks between sessions. It will be essential for you to attempt these to produce an effective outcome.
'After three years with anxiety and depression, it's fantastic that I have found Mercedas and CounterPunch. Merc has helped me to overcome my daily struggles, both physically and mentally. It has turned my life around. I highly recommend CounterPunch Psychology for both adults and teens alike. "
Renee (Former Client)
Great for my focus and confidence, taught me self-discipline. It helped me in pretty much everything at school when I moved interstate".
Connor (Former Client 14 years)
Medicare
Under the Better Access for Mental Health Scheme, up to 10 visits per year receive a Medicare rebate where there are a valid Mental Health Care Plan and GP referral in place. The policy of CounterPunch Psychology Services is to charge a $90 Gap for clients who do not hold a concession card. Concession card holders gap fee is $30.
Privately paying clients
For privately paying clients who are not covered by Medicare, our fee is $170 per session, some of which can usually be claimed back if you have private health cover. It would be wise to confer with your fund before your visit.
Keeping Appointments
We appreciate that circumstances may require appointments to be rescheduled. It is essential to give us as much notice as possible so that we can offer available appointments to other clients who are seeking a consultation. CounterPunch Psychology Services reserves the right to charge clients a $50 non-attendance fee where appointments are missed without 24 hours' notice. This fee will be the responsibility of the client and not other paying parties.
CounterPunch Psychology Services
Facilitator Training
CounterPunch offers the opportunity to apply to become a CounterPunch Facilitator and deliver the CounterPunch program to teenagers. For more details email merc@counterpunch.com.au or call 0411533004.
Presentations
CounterPunch offers one/two-hour presentations in the Adelaide/Adelaide Hills region for Parents and Sporting organisations relating to the content of our Workshops. As a Psychologist with a Sports and Exercise Science background, I believe Coaches are in an ideal position to have a positive impact on young lives. These workshops offer an opportunity to enhance those practical skills with some Psychologically sound tools to maximise your impact.
For more information Email: Merc@Counterpunch.com.au or call 0411533004
What people are saying about CounterPunch:
"Mercedas and her program changed my son's life completely. CounterPunch has increased his self-esteem hugely, helped him overcome anxiety and fear, now exhibiting tolerance and empathy. He has ceased all medications and counselling, obtained his driver's license and become one of the programs young leaders.
Keith, Parent
I learnt a lot about myself in the months I was there, Merc you taught me a lot about who I could be. When I started I wasn't trying to achieve anything but now I am. I believed in the program from the start and will use my voice to show what this program did for me"
Matt (Client, 16 years)
"I love the evidence based nature of this program and the ease with which it can be built into student's educational programs. The individual benefit for participants far exceeded my expectations. As a school, we have seen reduced suspensions, increased attendance, improved social and emotional wellbeing and improved interpersonal relationships both at home and at school. Counterpunch has become a core element of our school wide wellbeing program that has proven effective in all aspects of student's lives"
Beth, School Psychologist
"CounterPunch has been a valuable addition to our student learning and wellbeing. Students are motivated and have developed some really positive decision-making skills at school, at home and in the community"
Sarah, School principal
"As a parent, I highly recommend CounterPunch. As an Army member, my son has had to change schools and peer groups regularly as we have moved from post to post. Meeting Mercedas came at a great time for my son. CounterPunch was a great boost for him and reinforced his respect for self and others. His fitness, strength and self-confidence grew weekly and this transferred into other areas in his life. My son accredits CounterPunch with having set him up for his current school and sporting endeavours and life in general"
Scott, Parent
I have been involved with the Counterpunch program for the last 4 years. During this time, I have seen the growth in the students in their attitude and decision making. The practical section of Counterpunch was easy for the students to understand as it was explained using language that the students could identify. I have had numerous parents comment on the positive change that they have noticed in their child and accredit Mercedas and Counterpunch to their change in behaviour.
Karen, student liaison officer