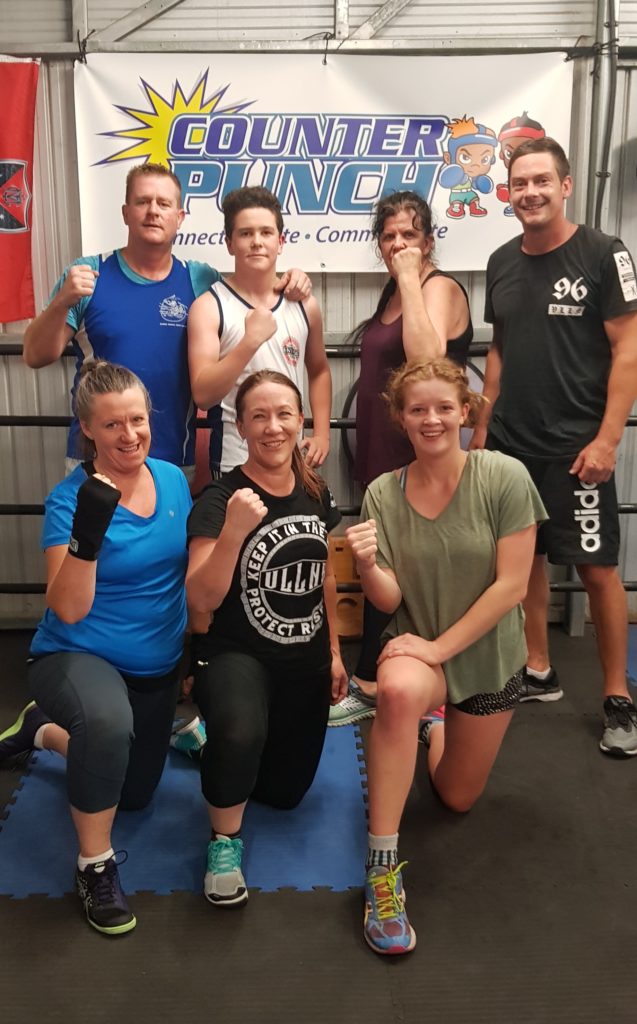 Parent Workshops
Are you a Parent or Coach of a Teenager?
Do you sometimes worry that your Teenager is Unhappy, Anxious, Angry or Depressed?
Would you like some Tools to help you to Connect, Relate and Communicate with them more effectively?

CounterPunch are hosting half day Interactive workshops for anyone who is a Parent of Teenagers, Works with Teenagers or simply wants to Connect, Relate and Communicate more effectively with youth.
Topics include
How can I connect with my teen?
Changing your perception
What drives behaviour and how you can change it
Emotional regulation! What is it?
How "Doing" enhances connection
This workshop is delivered by Psychologist Mercedas Taaffe-Cooper founder of CounterPunch. (www.CounterPunch.com.au) Mercedas specialises in emotional regulation and performance psychology. CounterPunch is a combination of performance psychology, choice theory and exercise science and uses physical exercise as a medium for connection and emotional regulation.
Mercedas is passionate about the well-being of adolescents and offers these small group (Max 12 participants) workshops to assist those she believes to be the true difference makers in adolescent well-being i.e. Parents.
Location: 10 Wilson Court Mt Barker
Date: See Events calendar
Time: Arriving 940 am for a 10 am start. Finish 2 pm
Light Refreshments provided
If you would like to register for this Workshop
Email: Merc@Counterpunch.com.au or inbox
FBook: https://facebook.com/CounterPunchLife/
What Parents are saying
"Attended a presentation by CounterPunch last night held by Mercedas; in that brief introduction in to the teenage brain and development I had quite a few lightbulb moments that made more sense than anything I have heard before in trying to understand teenagers (of which I have two). There were also quite a few laughs, thanks Merc. I intend to follow up this knowledge with the CounterPunch Parent workshop next month to help me be the best parent I can be, and of course I will still fail at times; but I know I can always be better and build and improve on my relationship with my children, to help them grow in to the best independent adults they can be". Jacquie
"Just attended the presentation at Hahndorf Primary School about Counter Punch. Thanks Merc for sharing your experience and knowledge… in so many areas. I have never been one for parent workshops, or self-help books so it was a pleasant surprise to hear some fantastic information that I really think can help with some of the tricky parts of my parenting. It's great to find ways forward with these kids we care about when we feel a bit lost. Really appreciate it. Looking forward to the workshop in Feb". Joy